Welcome to Dave Campbell's BMW Motorcycle Service of San Diego!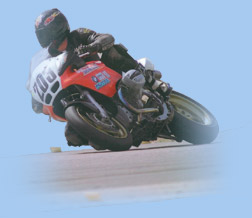 Dave Campbell
Celebrating 17 Years in Business!
DCMW Motorcycle Service of San Diego is owned and operated by Dave Campbell. Dave has been in the motorycle industry for 30 years. For the last eighteen years he has earned his living as a certified BMW motorcycle technician.
Dave also has twenty years of motorcycle racing experience, fifteen of those years spent road racing. He has won class championships on 600's and BMW twins, and has competed at the national and international levels.
After many years of dealership experience, Dave decided to make the move into small business ownership and offer a more one-on-one relationship with the customer. DCMW specializes in BMW Motorcycle service, repairs, and performance tuning. BMW two valve R&K bike service, make runs, to full restorations.